Yamato Students Win Medals at Karate Tourney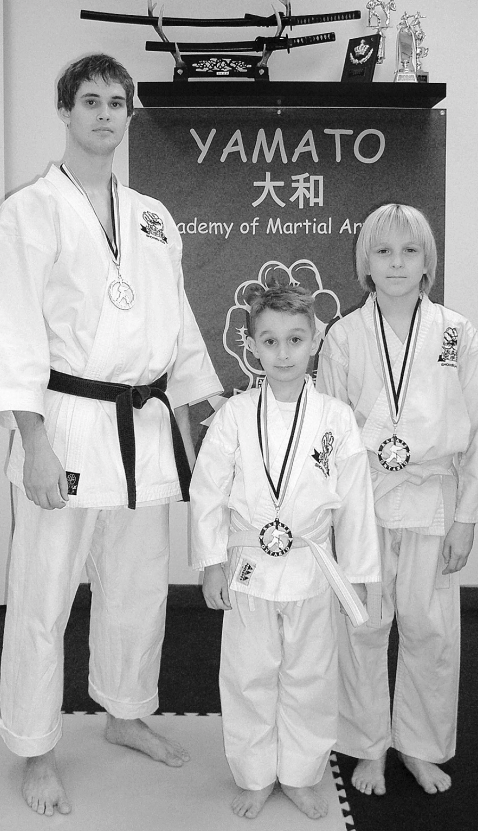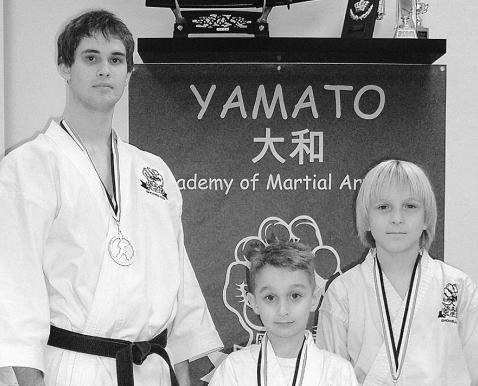 Jamie Pudwell, Cyprus Sedaghat and Igor Barychev (pictured left to right) each won medals at a recent karate tournament in Toronto.
Three Yamato Academy of Martial Arts students won medals at the Karate Ontario Grand Prix #2 Tournament earlier this month at Humber College.
18-year-old Jamie Pudwell, in his last year of high school, won bronze in the adult blackbelt sparring category. Currently a green belt, which he has already attained after 18 months with the academy, Pudwell's sparring skills were sufficient to compete in the black belt division.
Igor Barychev, 12, earned gold in the kata category. Cyprus Sedaghat, 7, claimed gold in sparring.
Yamato Aacdemy of Martial Arts was founded in March, 2006, and is directed by Sensei Essi Lak (5th Dan black belt). The school focuses on the Goju Ryu style of karate and self defense.